Mobile Concrete Batching Plant
about this model
technical data
brochure download
FOCUS MACHINERY
boasts an award-wining
mobile concrete batching plant
product range with capacity from 25cbm to 75cbm hourly.
This series of
concrete plant
adopts
semi-pulling
structure with running system and equipped with standard coupling pin, hence can be dragged by a tractor at the maximum speed of 40km/h.
As uniquely and compactly designed it is, this
mobile concrete mixing plant
assembles whole functions of accurate material weighing, efficient aggregate conveying, homogeneous mixing, computer auto-controlling and
trailing
. It is the ideal
concrete plant
for projects that require frequent removal from one site to another.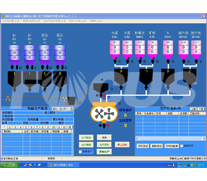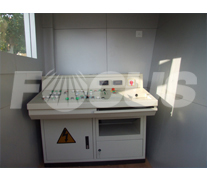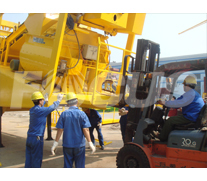 Main features of FOCUS mobile concrete mixing plant :
Complete mobile unit:
Unit easily transported on-site as well as from project to project, on-board hydraulic system changes plant from travel mode to full operational within 2-3 hours.
Reliability of mix consistency:
Computer and manual dual control mode can be converted easily by a simple switch, auto control system with control panel provides ease of use as well as storing, editing and retrieving of up to 20 recipes for the proportioning of different materials;
Twin-shaft mixer
offers a consistent high grade of evenly mixed material, with its good quality mixing blades, paddles, arms and liners.
Highly precise dosing of water, cement, fly-ash, additive is realized by three-point suspension sensors, and they are all metered separately.
Optimized and modular design is convenient either for container transport or for towing vehicles.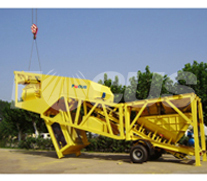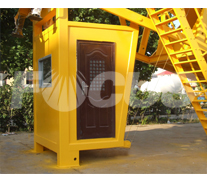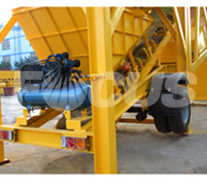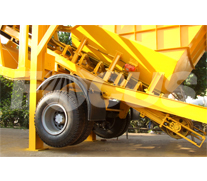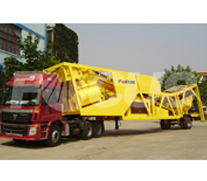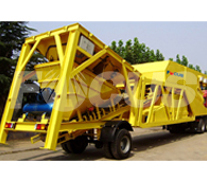 Please fill below form if need quotation or support, we will get back to you as soon as possible.
Click to enlarge the form
Model
YHZS25
YHZS35
YHZS50/60
YHZS75
YHZS100
Output capacity
25m3/h
35m3/h
50m3-60m3/h
75m3/h
100m3/h
Overall power
40kw
60kw
85kw
105kw
140kw
Discharge height
3800mm
Max. hauling speed
40km/h
warranty
13months after commissioning
After-sale service
Guidance on erecting, commissioning and operator training, 24/7 technical assistance afterwards
Concrete mixer
JS500
JS750
JS1000
JS1500
JS2000
Motor power
18.5kw
30kw
18.5kwX2
30kwX2
Mixing circle
72s
72s
60s
60s
60s
Discharge volume
500L
750L
1000L
1500L
2000L
Max. aggregate dia.
80mm
Aggregate batcher
PLD800
PLD1200
PLD1600
PLD2400
PLD3200
Storage hopper
2, 3 or 4 sorts
Weighing hopper
800L
1200L
1600L
2400L
3200L
Aggregate weighing precision
±2%
Aggregate feeder
Belt conveyor
Other scale scope
Cement
±1%
water
±1%
additive
±1%
Control system
Auto computer control, 1 set
PLC brand
SIMENS/OMRON
Electrical components
Relays, contactors, etc. SCHNEIDER make
Control console
Buttons, lamps, indicators, etc.
Air conditioner
1 unit, GELI brand
Printer
1 unit, EPSON or equivalent
Computer with control software
1 unit
Uninterrupted Power Supply
on request
1 unit
1 unit
1 unit
1 unit
Pneumatic system
1 set
Air-compressor
0.6MPA
Triplet(oil-water separator)
1 set with a back-up spare
Solenoid valve
1 set with multiple contactor coils
Documentation
1 set
Spare parts
included
Operation guide
included
Maintenance brochure
included
Electrical diagram/circuit
included